Steve Piper

CEO, CyberEdge Group
Steve has over 25 years of tech industry marketing and product management experience. He is the Founder and CEO of CyberEdge Group, an award-winning information security marketing firm that specializes in content creation, competitive analysis, and custom research. CyberEdge's 50+ consultants serve 200+ clients, including one in every six established IT security vendors.
Prior to CyberEdge, Steve led product marketing and product management at Sourcefire (acquired by Cisco), contributing to the company's successful IPO and leadership position in Gartner's IPS Magic Quadrant. Before Sourcefire, he was head of marketing at Oblicore (acquired by CA) and was among the first 100 employees at Citrix. There, Steve held multiple senior-level marketing roles, helping Citrix grow its revenue from $15 million to $600 million in just six years.
Steve is passionate about cybersecurity. He holds a CISSP certification from (ISC)2, has authored more than a dozen books on cybersecurity topics, and leads CyberEdge's annual Cyberthreat Defense Report (CDR) publication, which has been referenced by The Wall Street Journal, Forbes, Fortune, USA Today, NPR, and virtually every IT security trade publication.
Steve has a knack for explaining complex topics in a language that anyone can understand — often in a humorous way. A frequent speaker on cybersecurity, Steve has earned BS and MBA degrees from George Mason University. When he's not working, Steve enjoys spending time with his family, scuba diving, motorcycle riding, and playing in the World Series of Poker.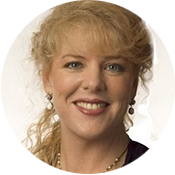 "It's sometimes hard to give up a large block of time in our schedules. However, Steve, your enthusiasm and energy are infectious, which made your seminar a pleasure. The content is so relevant to doing our jobs well that I appreciated learning these fundamentals."
- Mia E.