This non-technical, one-day seminar affords students with a solid foundation for navigating the complex, ever-changing IT security industry.
If you're new to the IT security industry, or you'd like to expand your security industry base knowledge, this is a unique opportunity for you to gain two years' worth of security industry experience in just one day! This non-technical course is custom-designed for sales, marketing, and other customer-facing personnel employed by IT security vendors and service providers.
In this live seminar, students will:
Learn 50+ new vocabulary terms
Understand how cyberthreats work
Identify five types of cyberthreat actors
Explore 30+ common security defenses
Learn about PCI, HIPAA, GDPR, and more
Gain tips for targeting security buyers
Compete for prizes in Security Industry Trivia game
Receive a glossary of security terms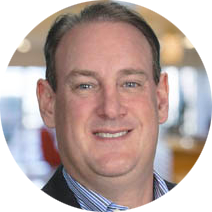 This course is presented by Steve Piper, CEO of CyberEdge Group -- an award-winning marketing firm that services approximately one in every six security vendors. Steve is a CISSP (we'll cover that in the course) and has authored more than a dozen books on IT security topics. Steve is a highly rated and entertaining instructor. He has an uncanny ability to simplify complex topics through real-world metaphors and humor.
The following is the agenda for our public, open enrollment classes:
| TIME | DESCRIPTION |
| --- | --- |
| 8:00am – 8:30am | Registration & Continental Breakfast |
| 8:30am – 8:45am | Welcome and Course Overview |
| 8:45am – 10:00am | Learning a New Vocabulary |
| 10:00am – 10:15am | Classifying Our Cyber Adversaries |
| 10:15am – 10:30am | *** BREAK *** |
| 10:30am – 11:00pm | Surveying the Cyberthreat Landscape |
| 11:00am – 12:00pm | Exploring Security Technologies: Network Security |
| 12:00pm – 12:45pm | *** LUNCH *** |
| 12:45pm – 2:00pm | Exploring Security Technologies: Endpoint Security, Mobile Security, Datacenter Security, Virtualization and Cloud Security, Security Management and Operations |
| 2:00pm – 2:30pm | Complying with Frameworks and Regulations |
| 2:30pm – 2:45pm | *** BREAK *** |
| 2:45pm – 3:30pm | Tips for Targeting Security Buyers |
| 3:30pm – 4:15pm | Security Industry Trivia Game |
| 4:15pm – 4:30pm | Wrap-Up, Open Q&A, and Evaluation Form |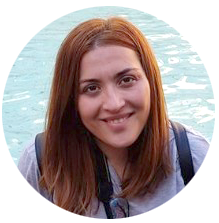 "I don't often rave about training seminars, but this one was AMAZING! I learned lots of useful stuff. Keep up the great work, Steve!"
~ Mihaela G.